Hydrogen trains: the first effort.
In order to reduce carbon dioxide emissions from fossil fuels, many transport companies have launched projects related to hydrogen transport. Some countries are already committed to carbon neutrality, that is, transport companies have reduced to zero emissions of carbon dioxide and its analogues or compensated for them. And within a few years, they will include hydrogen trains in their railway systems, according to the tourism portal tourism-review. The pioneers in this issue are Scotland, Germany and Spain.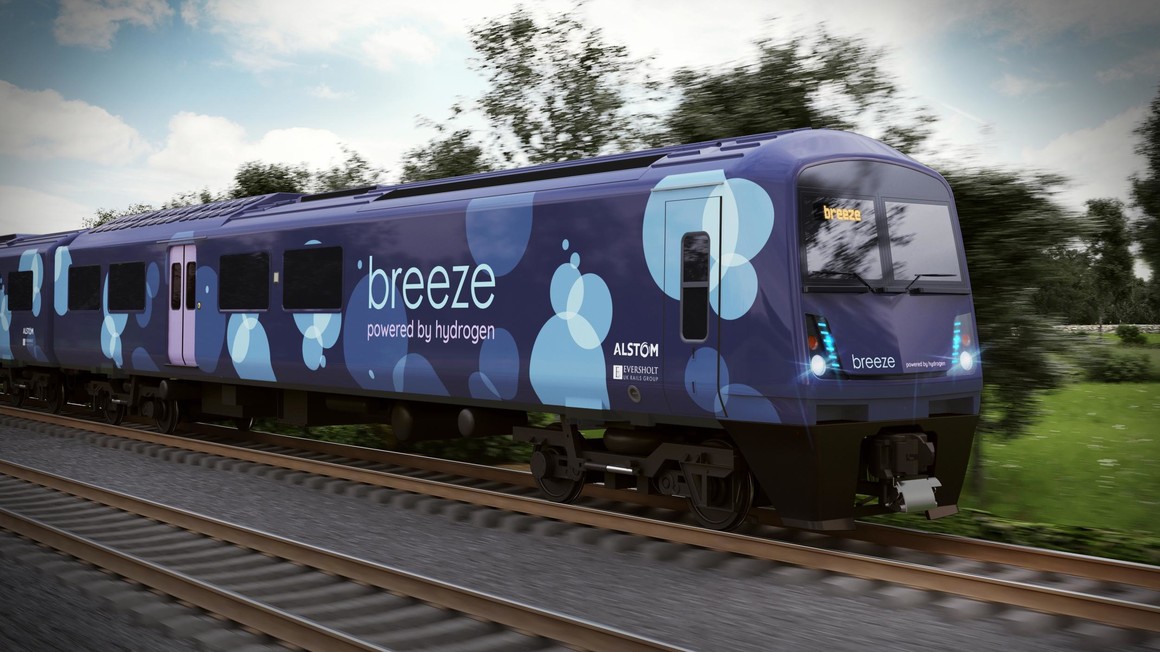 Scotland restores old trains
Mysterious lakes, dramatic peaks and romantic Scottish castles can all be seen on the world's best and most luxurious scenic trains, such as the Belmond Royal Scotsman. However, Scotland wants to push green trains even further and is working on a grand plan to develop hydrogen trains for the entire country's rail network.
This is an ambitious project. By 2035, Scotland wants all its passenger trains to achieve carbon neutrality. Ahead of the United Kingdom by 5 years and five years.
The first of these trains has already been launched and is expected to be presented at this year's UN Climate Change Conference, which will be held from 1 to 12 November in Glasgow.
The idea is to reuse existing trains, giving them a new life, but now without emissions.
According to Scottish Transport Secretary Michael Matheson, it "has the potential to be a decisive factor for the future of Scotland's rail rolling stock." He said the rail decarbonisation action plan called for making passenger railways emissions-free by 2035, but to maximise the UK's climate change ambitions, there was also a requirement to look at what the country was doing with the run-off stock. "If we can bring them back to carbon-neutral use, there will be huge climate benefits," Matheson said.
Germany is preparing trains and regulations.
In Germany, Deutsche Bahn plans to deploy hydrogen trains by 2024. The German rail operator will conduct tests using a Siemens hydrogen train based on the Mireo Plus H installation between Tübingen, Horb and Pforzheim, which is estimated to reduce CO2 emissions by 330 tons per year. The company claims that the hydrogen train will be as fast as current electric trains, with a maximum speed of 160 km / h and capable of covering 600 km. It will be powered by a fuel cell and a lithium-ion battery, and since this is a project to reduce the carbon footprint, the electricity used will come from renewable sources.
Moreover, Alstom's hydrogen trains have already conquered several territories in Germany. By 2022, 14 additional units will be launched on rails in Lower Saxony on behalf of the regional operator LNVG, and 27 in Hesse with the RMV.
These and subsequent programs contributed to the fact that the German authorities provided this development with special regulatory and technical requirements.
Under the Federal Railway Administration, the German Railway Research Center applied to the TÜV Rheinland InterTraffic certification office to develop a standard as a prerequisite for the development of hydrogen-fueled trains.
While the tests of hydrogen trains have already allowed the first orders to be launched and the construction of 2 specialized gas stations to be planned, respectively, near Frankfurt and Bremerferde in northern Germany. The federal government is concerned about the lack of any specific safety regulations.
Before proceeding with the development of a set of regulations, the certification body intends to review all relevant national and international restrictions and standards applicable to hydrogen vehicles. An analysis will then be carried out to assess their transposition to rail mobility. TÜV Rheinland InterTraffic will then present a draft specific railway standard for on-board hydrogen fuel cell systems in railway vehicles within 1 year. In general, the organization will manage the project, document the results of the work, and coordinate the work of the working group. The latter will include experts active worldwide in the hydrogen transport sector.
Hydrogen-fueled trains even in Spain.
In the case of Spain, which is slightly behind schedule, Talgo has unveiled its Talgo Vittal-One commuter train, which is due to start its trial run at the end of 2021. If successful, the new hydrogen-fueled trains will be put into service between 2022 and 2023.